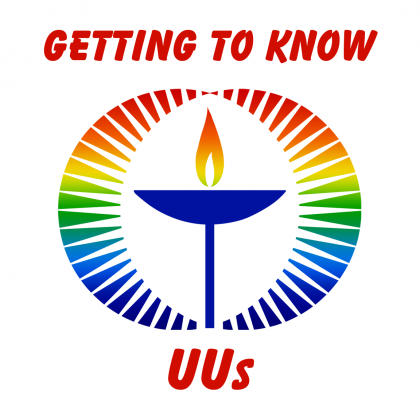 Getting to Know UUs, an introduction to Unitarian Universalism, will be conducted by Mark Sanderson on Sunday, March 4, from 11:00 am to noon following the morning worship service.
 Class Agenda:
Sharing our Life/Spiritual Journey…how we got here.
Unitarian Universalism, a historical overview
All Souls: Who we are, over 100 years in Sioux Falls
 Material for further study will be given to participants: the Unitarian Universalist Pocket Guide booklet, brochures of interest, and information on becoming a member of All Souls.
 Interested visitors and friends are invited to attend. Regular childcare will be provided.
 If you have questions or if you wish to register for this class, please contact Outreach at outreach@sfuu.org, or Mark Sanderson at 605-941-1841
or marksanderson@sio.midco.net
 The class will be repeated on Sunday, May 13.