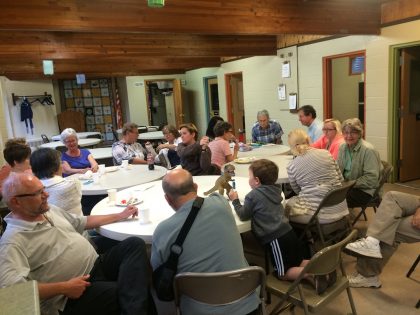 This February everyone is invited to a "First Wednesday Supper," sponsored by Joy Hembel and Paul Thompson.
WHO: Friends, Guests and Members of All Ages (Children Especially Welcome!)
WHAT: Enjoy Supper (Pizza, Salad and Fruit), Conversation, Games and Crafts (make Valentines, etc.)
WHEN:   Wednesday, February 7, 5:30 to 7:30 p.m.
WHERE:  Eliza's Kitchen (Lower Level of All Souls Church)
WHY: To Foster Fellowship, Warmth and Fun
See you there!