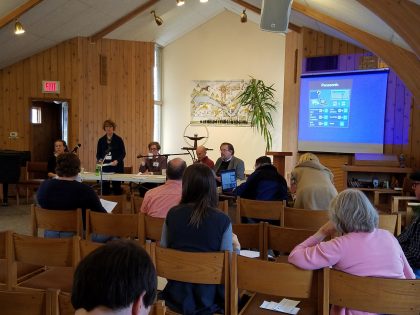 The All Souls 2018 Annual Meeting will be May 20th, immediately following the service. I hope everyone will plan on attending. It is a good way to find out what has been happening at All Souls during the past year. Written committee reports will be included in your meeting packet. Here are the items to be discussed:
*The treasurer's report and the Fiscal Year 2018-2019 budget
*Oral reports on the work of the Ministerial Task Force; an RE team update; and the accomplishments of the Facilities Committee.
*The congregation will be electing a president elect, a treasurer and an Endowment Committee member.
*Those who have served in various leadership positions and are leaving those positions will be acknowledged.