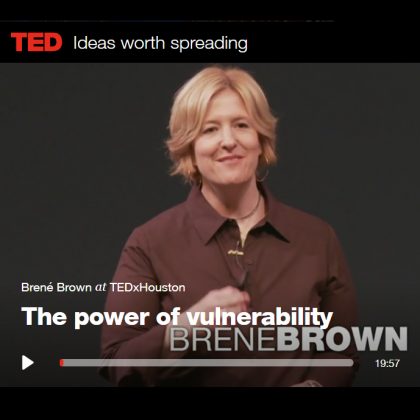 Join us on March 14 at 7:00 p.m. for an Adult RE session featuring a TED Talk by Brene Brown called "The Power of Vulnerability."
In this 20-minute vide, which has over 7.4 million views, and was originally posted in 2011, Brown studies human connection, our ability to empathize, to belong, and to love. In a funny talk at TEDx Houston, she shares deep insight from her research, one that sent her on a personal quest to know herself as well as to understand humanity.
Afterwards we will open up for a discussion.